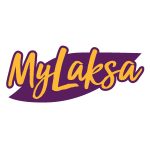 MyLaksa
013-2988979
Responsibilities:
1. Supervise and participates in preparation of restaurant to be ready for service, following sequences of work during set-up time and service time.
2. Follows up on trained elements and tasks, on a daily basis to ensures prompt and courteous service at front of house and achievement of daily planning through list of activities received
3. Checks that food and beverage orders are delivered as per standard operating procedures.
4. To ensure all the products used follows First-In First-Out (FIFO) to minimize wastage and control product quality.
5. Maximize sales and promote the company by offering product quality, services, and value for money.
6. Monitor crew punctuality & attendance to ensure smooth operation.
7. Promotes goodwill by being efficient and courteous.
8. Ensures work area is well maintained and clean at all time, including utensils, equipment etc
9. Ensures workstation is well-stocked and well arranged, before, during and after operation hours.
10. Trains all staff to practice "Clean as You Go" and ensures floors are dry and clean at all times
11. To maintain company and government sanitation standards.
12. Has full knowledge of the restaurant safety and emergency procedures.
13. Checks staff to comply with statutory and legal requirements for fire, health, safety, and hygiene.
14. Checks staff strictly follows the Safety & Security Rules including handling of chemicals.
15. Great Customer Service and Experience.
Cash & Cost Control
1. Ensures all items and condiments are well stock and available for daily usage.
2. Receiving is a vital step towards quality and safety of foods. Verification is required when receiving stock.
3. Good quality raw material will eventually produce high quality product and ensure minimal of wastage
4. Documents: Delivery Order/Invoice is endorsed as a sign of acceptance.
5. Stock: Type and quantity of stock received is as per order in Purchase Order.
6. Assigning float money to the Cashier when he/she checks in for duty.
7. Handling Cash in the Safe including Petty Cash when on duty.
8. Proper hand over of money in the safe before shift over.
9. Pick up, bank in and spot check cash in the drawer when on duty.
10. Ensure Sales Money is banked in daily without failed.
11. Proper documentation on record of cash pull & bank in.
We Need You If You Have These Qualities:
1. A great ' CAN DO 'attitude and open to constructive feedback. Attitude over experience.
2. Young, outgoing, team player and hungry for growth!
3. Ready to challenge yourselves!
4. Able to converse in multiple language fluently & confidently
5. At least 1 Year of working experience in supervising and leading peoples
6. Selfless and ready to contribute your knowledge to the others needing your expertise.
7. Possess own transport and able to travel frequently as needed.