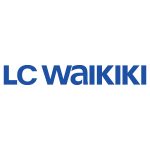 LC Waikiki
Zulkarnain (0139972063)
6 Working Days/week (Shift)
• Responsible for cash register and cash point in the store.
• Keeping all the necessary documents during the day and end of the day.
• Organizing and keeping clean the cash point.
• Providing excellent customer service and satisfaction.
• Participating in store cleaning.
• Contributing to rise of brand image.
Required Qualifications:
Education
• Minimum High School Certificate.
Specific Competencies
• Customer-oriented.
• Team player.
• Result oriented and has a positive attitude.
• Ability to work in a multinational/multicultural environment.