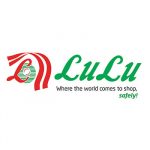 Lulu Group Retails Sdn Bhd ( Lulu Hypermarket & Department Store)
012-803 3965 (Shima)
Working Hour       : 8 hour ( + 1 Hour Break)
Job Description :
As a cashier, you'll probably use a cash register to ring people up, take their money and give them their change and a receipt.
Greeting customers, smile at all customers responding to questions and thank each customer.
Check & ascertain the amount in float before leaving cash office.
Check cleanliness/tidiness of the conveyor belt & cash counter on a whole.
Check the Credit card machine/ Currency detector is working fine to avoid unnecessary problem.