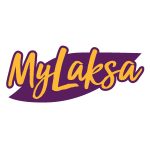 MyLaksa
013-2988979
Working hours: 9am – 11pm
1) Preparing and serving food and drinks as per standard.
2) Deliver great customer service.
3) Do cleaning, storing and other jobs related.
4) Maintain outlet, surrounding and own hygiene.
5) Follow all S.O.P set by company and authorities.
6) To maintain company and government sanitation standards.
We Need You If You Have These Qualities:
1 A great 'CAN DO' attitude and open to constructive feedback.
2 Young, outgoing, team player and hungry for growth!
3 Ready to challenge yourselves!
4 Able to work for shift based.