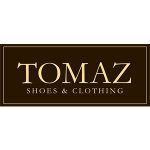 Tomaz
Putri (011-15750719) or walk in interview
Fulltimer: 6 working days. 10 hours per day
Partimer: 8 hours per day (able to work on weekends)
Offering great service to our customers at the fitting room and sales floor.

Creating conversations with our customers to help them find the perfect outfit to look and feel good.

Processing deliveries and assisting with stock replenishment.

Possess a customer-focused mindset, always thinking of how to create a great shopping experience.

Have a friendly, social and helpful personality with a positive attitude & be open to feedback.

Have great communication skills.

Come with a willingness to learn.