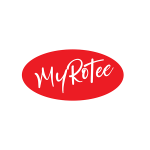 MyRotee
0193259753 (THIPLATUL)
Intake: November 2021
Working hours: 9 hours (including 1 hour break)
Salary from RM1,600
• Candidate must possess at least a SPM.
• At least 1 year(s) of working experience in the related field is required for this position.
• Multiple work locations*
• 6 working days.
• Possess own transportation.
• 3 Full-Time position(s) available.
Job scope:
• To ensure daily operation is run smoothly according to SOP.
• To be familiar with the menu and be able to explain and provide recommendations to customers.
• To attend to customers' order.
• To cross sell and promote outlet's product and new promotion.
• To ensure safety, cleanliness and hygiene standards are kept at all times.