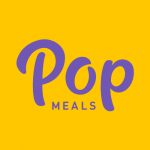 Pop Meals
Lili (0122497499)
6 days a week/rotation shift
Weekend and Public Holidays
Description:
1. Part-Time / Full Time
2. Age 18 years above
3. Completed 2 doses Covid-19 vaccine
4. Can work 6 days a week in rotation shift
5. Can work on weekend and Public Holiday
6. Must have own transport
Job Scope
1. Do Cashiering and help customers to order their meals over the counter
2. Greet and give good customer service to the customer
3. Prepare, cooked and pack meals for eat-in, takeaway, and delivery orders.
4. To ensure all kitchen equipment, kitchen utensils, kitchen area's are clean all time.
5. To ensure the front and back of the house are clean all the time.
To apply for this job please visit bit.ly.