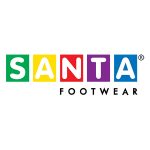 Santa Footwear
0182404749
Join our team!
Job hours: 10 hours
PIC contact: 0182404749 , 0102513631 , 0332901118
Email: santafootwear.top@gmail.com

Job Highlights:
Staff Purchases
Comprehensive Employment Fringe Benefits
Attractive Commission
Fun Environment
We are looking for a candidate to undertake:
-Responsible for daily sales at the Brand House;
-Ensure excellent customer service is rendered to walk in customers;
-Attend and assist customer's enquiries;
-Responsible to keep the store well organise;
-Responsible to keep good merchandising;
-Responsible to keep the Brand House cleanliness.
Intrigued? Are you the right person that we are looking for:
– Candidate must possess at least a SPM/STPM/Diploma/Higher Diploma/Degree or in any field;
– Able to communicate in local dialects will be an advantage;
– Preferable with working experience in retail;
– Able to work with retail hours such as weekends and public holidays;
– Sales-oriented and good communication skill;
– Good working attitude, responsibility and punctuality.