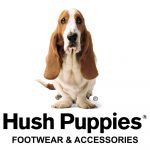 Hush Puppies Footwear
012-233 8109
i) Tenant Name: Hush Puppies Footwear
ii) Lot No: UG-56
iii) Job Vacancies and Description: Sales Associate
Description-
Provide excellent customer service to walk-in customers.
To ensure correct selling techniques/skills to perform sales and achieves target.
Well known products knowledge and services to build sales.
Maintain & ensure the correctness of stock inventory, responsible for any stock loss/thefts, ensure check and balance are done in proper manner.
To maintain and increase customer loyalty.
Work closely with Merchandising & Marketing team especially in display and promotion at the sales floor.
Ensure proper housekeeping including storeroom.
Job Training will be provided.
iv) Working Hours:
Morning : 10am – 7pm
Afternoon : 1pm – 10pm
Full Shift : 10am – 10pm
v) PIC Contact Number: +6012-233 8109
vi) Email : my.hr@transmarco.asia