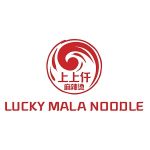 Lucky Mala Noodle
011-10823928
Service Crew
Greeting customers while offering super customer service attention, taking, assembling and presenting food orders, requesting and receiving payment, operating the cash register.
Cleaning in accordance to restaurant's sanitary standards including but not limited to sweeping and mopping floors, tables, counters, and service equipment.
Cleaning the customer service area, removing trash, and checking the restrooms.
Checking equipment to ensure that it is in proper working order, letting the maintenance team know if there might be a problem.
Backing up other crew members in their jobs, assist in any area to ensure that the food is being prepared, packaged and delivered to customer in a timely manner.
Ensure the timely movement of completed food orders from kitchen to customer table.
Understand on the menu and promotions.
Perform other related duties as required or as assigned.
Kitchen Crew
Establish and maintain effective employee relations.
Inform on a daily basis the Kitchen Management Trainee on all relevant information on operational and personal matters.
Preparing and measuring ingredients and portion sizes accurately.
Prepare on daily basis food requisitions as assigned.
Maintain cleanliness in all assigned areas, including refrigerators and freezers.
Attend training sessions if applicable.
Report any equipment on the section which needs repair or maintenance.
Ensure freshness and suitability of products used by the kitchen and that they are stored properly.
Ensure smooth running of the kitchen during the Kitchen Management Trainee's absence.
Perform duties common to position and other duties as maybe assigned.