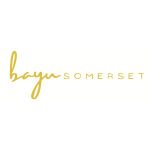 Bayu Somerset Sdn Bhd
018-3149879 (Eka Khairina)
JOB DESCRIPTION
Lead in realizing or exceeding determined sales plans and target metric objectives
Ensure consistent execution of company's marketing and visual presentation
Set up advertising displays and arrange merchandise on counter or tables to promote sales
Train staff on how to drive sales through consistent development of product knowledge and customer service standards.
Ensure compliance to policies and procedures and report concerns to senior management.
Maintain proper inventory controls, facilitate inventory transaction and bulk count as guided by senior management.
Ensure the store is secured at closing by checking all are safe.
Keep daily records of store sales, damages, deposit log, scheduling, employee discount and new hire paperwork.
Manage any promotion or events within Setia City mall.
Liaise and work together with Setia City Mall management on leasing, marketing, events, finance and other related departments.
QUALIFICATIONS
Experience as Supervisor or Store Manager in Fashion Retail at least 1 years is required.
Confident and comfortable engaging customers to deliver an elevated experience
Motivated to achieve great results because of one's enthusiasm from interacting with customers
High level of ethics, values, integrity, and trust
Flexible availability – including nights, weekends, and holidays
Attractive commission and bonus awaits you.
Expected Start Date:May & June intake
Job Type: Full-time
Shift : Rotational Shift
Operation Hour : 10am – 10pm
Salary: RM2,500.00 – RM 3,000.00 per month