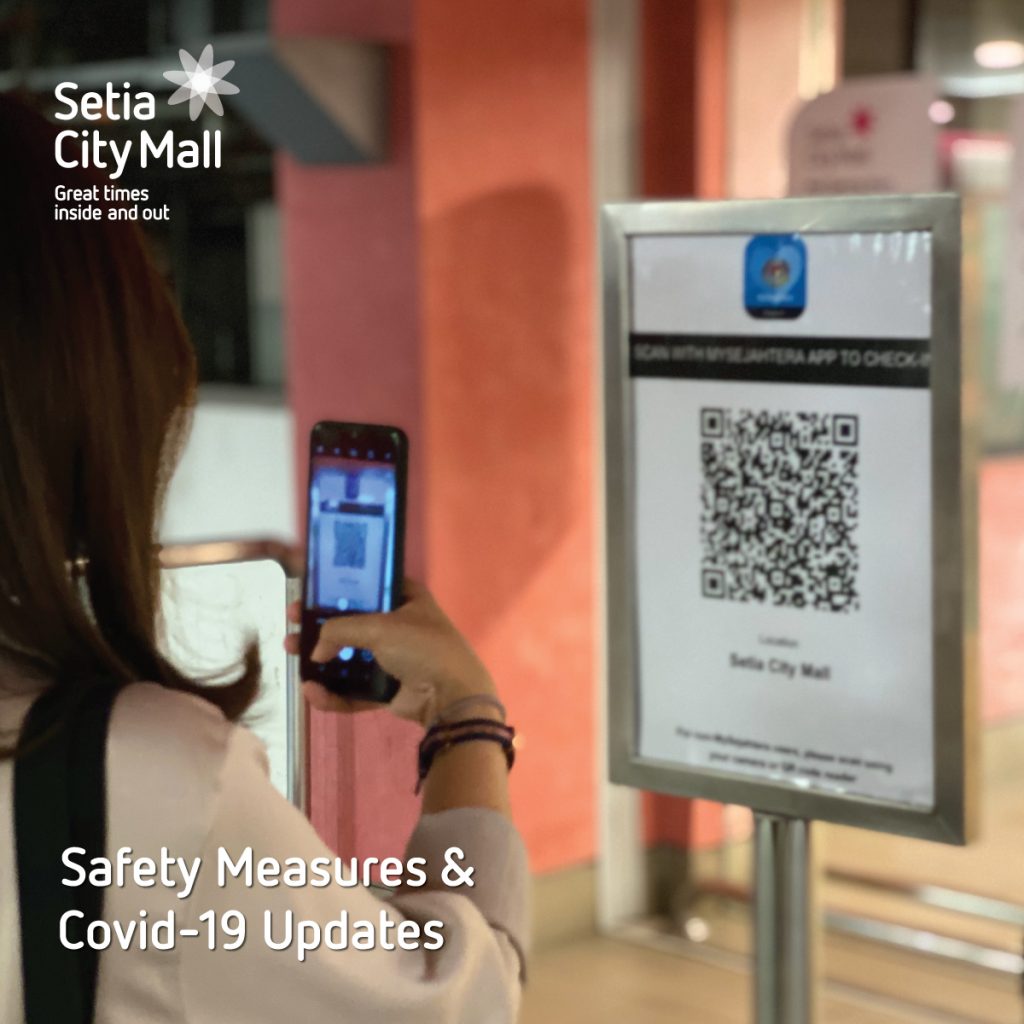 Stay safe, Malaysia! 💪
Setia City Mall remains open to serve you daily from 8am to 8pm. We would like to remind you that some retailers' operational hours may vary. Information can be found on retailers' social media platforms for updated news during this NRP1 period.
The health and safety of our shoppers, retail partners and people are of utmost importance to us. We will continue to carry out the comprehensive mitigation measures we have in place such as a rigorous cleaning regime and disinfection of common areas, temperature screenings and sanitisers for all shoppers and staff including service vendors and provision of face masks for our frontline staff. In addition, we have increased safety and wellbeing patrols in the mall to ensure strict adherence of the Standard Operating Procedures (SOPs), and have in place continued communication initiatives to help remind our shoppers, retail partners and employees to stay vigilant and adopt good hygiene practices so that we can curb the spread of this virus together.
We will continue to work closely with all authorities, complying with all relevant SOPs as the safety of our workforce and our stakeholders remain our number one priority.
Members of the public can obtain verified information on the COVID-19 situation from the National Crisis Preparedness and Response Centre hotlines at 03-8881 0200, 03-8881 0600 or 03-8881 0700.