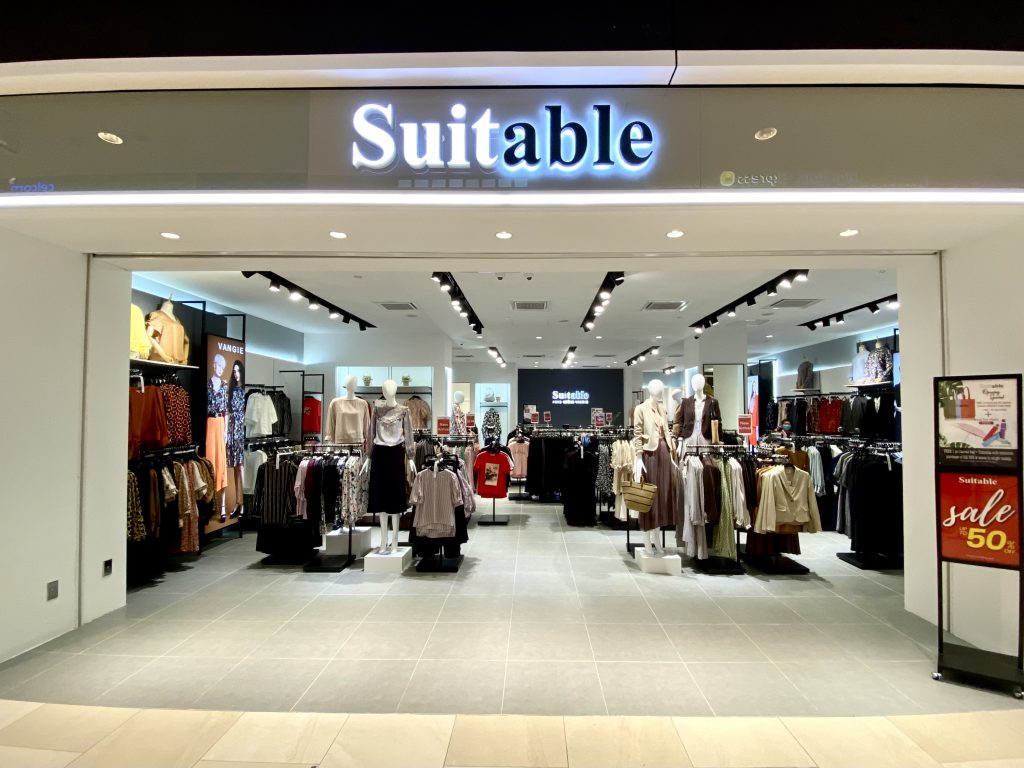 Suitable:
Outlet Contact: +603 3362 3836
Social Media Tag: www.facebook.com/MYSUITABLE/
Brief Description Brand & Outlet:
Suitable has been creating ladies fashion wear since 1996.
The company has a vast experience serving leading department stores, like ISETAN, SOGO, PARKSON etc.
Suitable has successfully created a new image for PURE CAREER and ERICAplus.
PURE CAREER represents a new trend for career women between the age of 21 and above, while ERICAplus represents a new trend for full-figured career women with US size from 8 to 18. In 2014, Suitable has create a NEW fashion line under the brand name of VANGIE. Vangie fashion has unique and contemporary designs that fits trendy and stylish women.